From a local barrio to becoming a 1st class city, Calaca represents thousands of citizens in Batangas. And as a voice of Calaqueños, the community needs a digital presence that not only communicates the history and the leaders of Calaca but also the stories and innovations that happen behind the scenes. These are stories we are excited to help them tell.
Our collaboration began with the redesign of the organization's website. Placing fresh emphasis on behind-the-scene activities and stories, we developed a visual approach that features photographs to put the often-unseen work of the volunteers and the people that serves Calaca.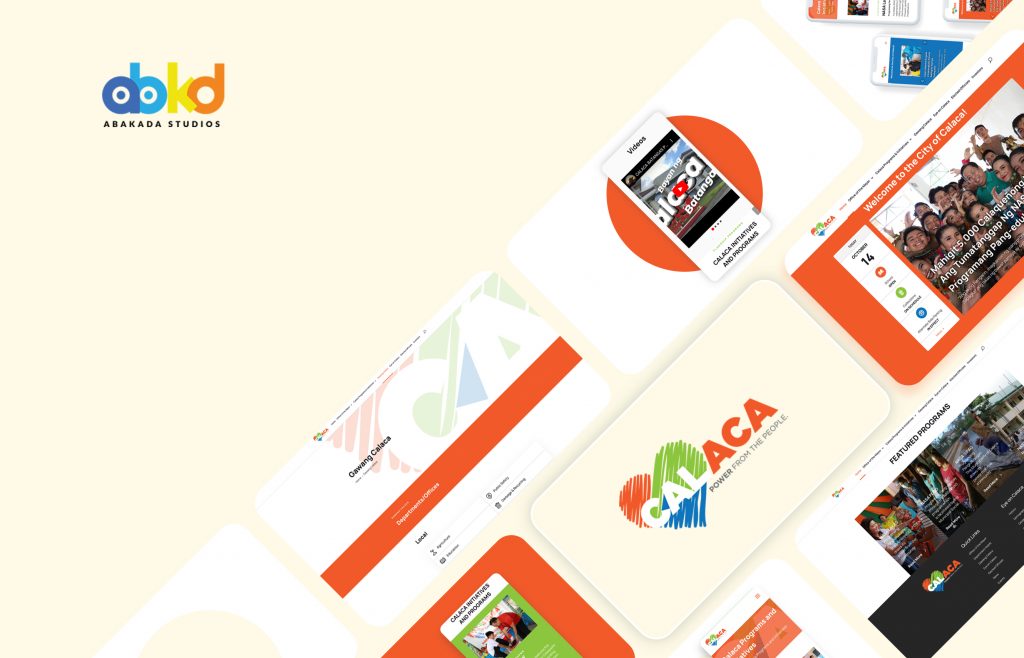 We began by taking a big step back to ask: Who is Calaca and how did they start?
The Town of Calaca used to be a "barrio" where it was first established on the other side of the Bolbok River. However, the land where it was rooted is surrounded by two ravines on both east and west sides. Don Rufino and the other co-founders looked for a better relocation site in the Poblacion…
Let's take a closer look at the website.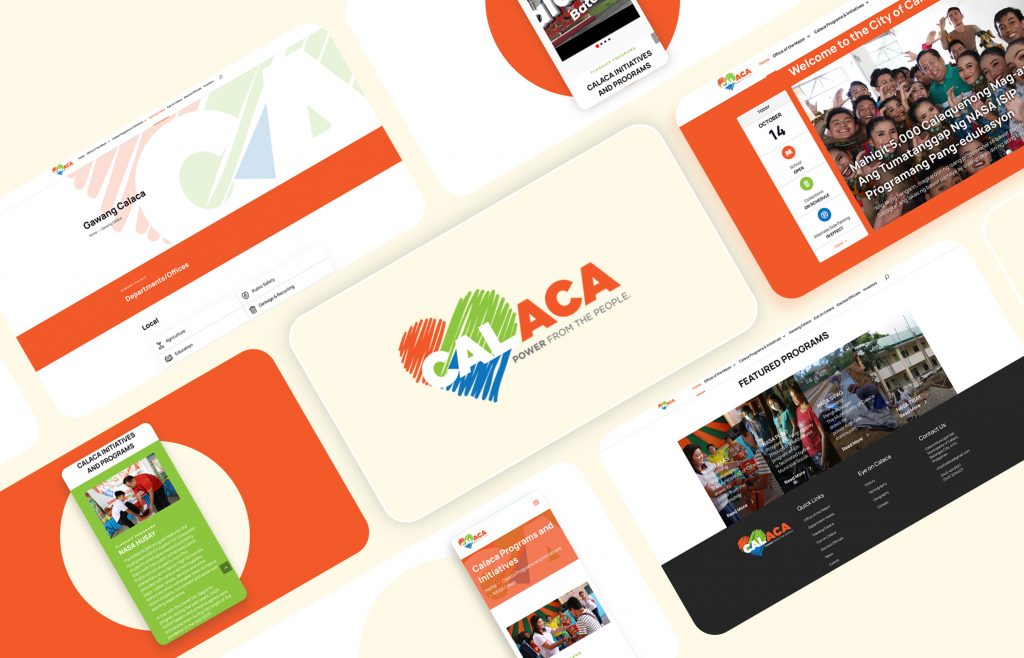 After a solid and fun design thinking session, we found our answers and used them to reimagine the town's digital footprint, including a new website, a refresh of culture, and a vocal, intentional presence to all of its people.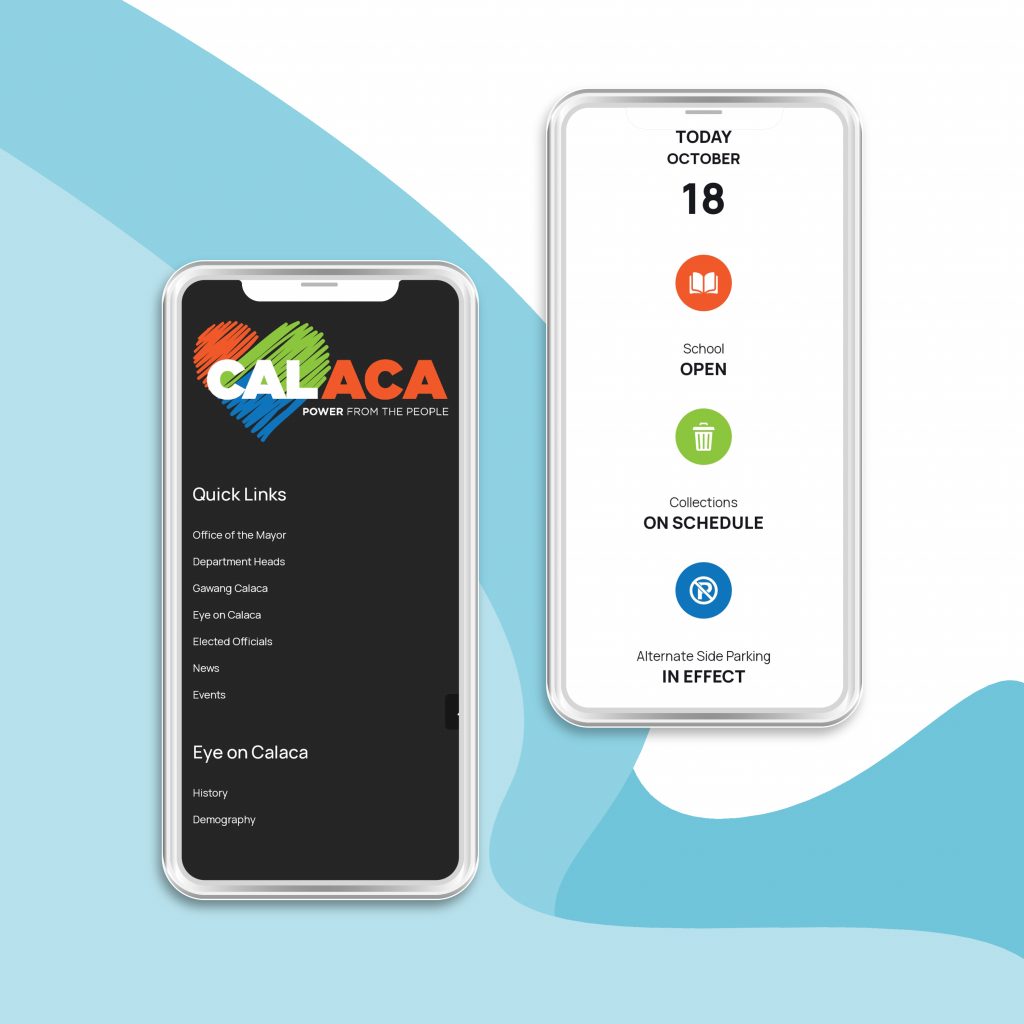 Calaca's digital platform is the right fit. Whether they live in or near Calaca City, things are happening regularly that affect the community in various ways. Some of the news might involve local elections or public policy, scholarships, and vaccination programs. While other stories might concern special events, such as the construction of bridges or roads in some areas. It's also built for investors showcasing Calaca's population, history, and rich natural resources.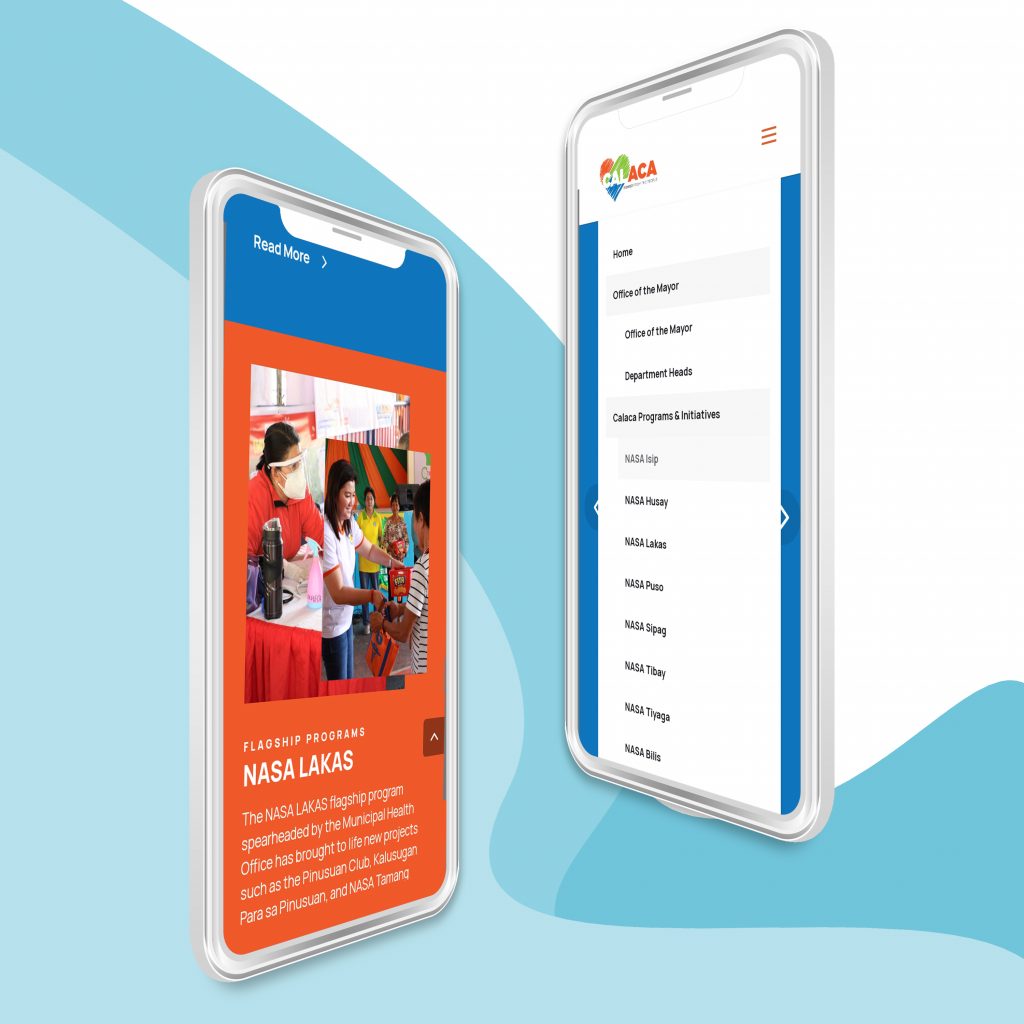 The local news and information that can be interesting for Calaqueños are placed on the main page. It is not just the typical attention-grabbers because it also keeps them informed of all the latest events in their community. For people who prefer to get their news straight from a reliable source rather than hearing it from friends online or through other sources.
With a fresh look and an updated story to tell, Calaca wants to make sure citizens, students or seniors don't miss the message. So we worked hard with their representatives to design narrative, informational, and cultural stories to life.
We solve problems. Creatively.
With our experience in creating a multitude of websites, digital platforms, and online & offline apps, we know exactly what it takes to make your website a success.
We combine your Vision – what you want your community to achieve; with the right technology to deliver the results you want; and our Expertise – to interpret and construct the ideal solution. These three elements are combined in every project we create, and that's why we achieve real results for our clients time and time again.
Our journey with Calaca aims to set up a user-centered website. With the constant collaboration, Calaca now connects volunteers from social initiatives, shares stories about fundraising, training, news, and events coordination to share their vision and philosophy and promote a healthier community. Mabuhay ang Bayan ng Calaca!