Have you ever wondered what life on earth would look like two or three decades into the future? Will it still be the same as the earth we're living on today or will it look better?
If you thought about it for a second, this is probably something that has crossed your mind before. But have you ever thought about how things will change in such a short time period? It's hard to imagine, but we're living in an era where technology is constantly changing and evolving. In just a few years, we'll see a lot of big changes take place.
From one hero to another hero. Since 1997, World Wide Fund for Nature (WWF) Philippines has been working as part of the WWF network and has successfully implemented various conservation projects to help protect biologically-significant ecosystems in Asia and to improve Filipino lives by crafting solutions to climate change, providing sustainable livelihood programs, and conserving the country's richest marine and land habitats.
We are all heroes. You are a hero, even in your own little way. Mother Nature is already suffering from our continuous neglect, and it's up to us to take action. With non-profit organizations like WWF, how can we, as individuals, contribute and make an impact?
The first step that we can take is to volunteer to spread awareness about the state of the environment through social media platforms such as Twitter, Facebook, and Instagram.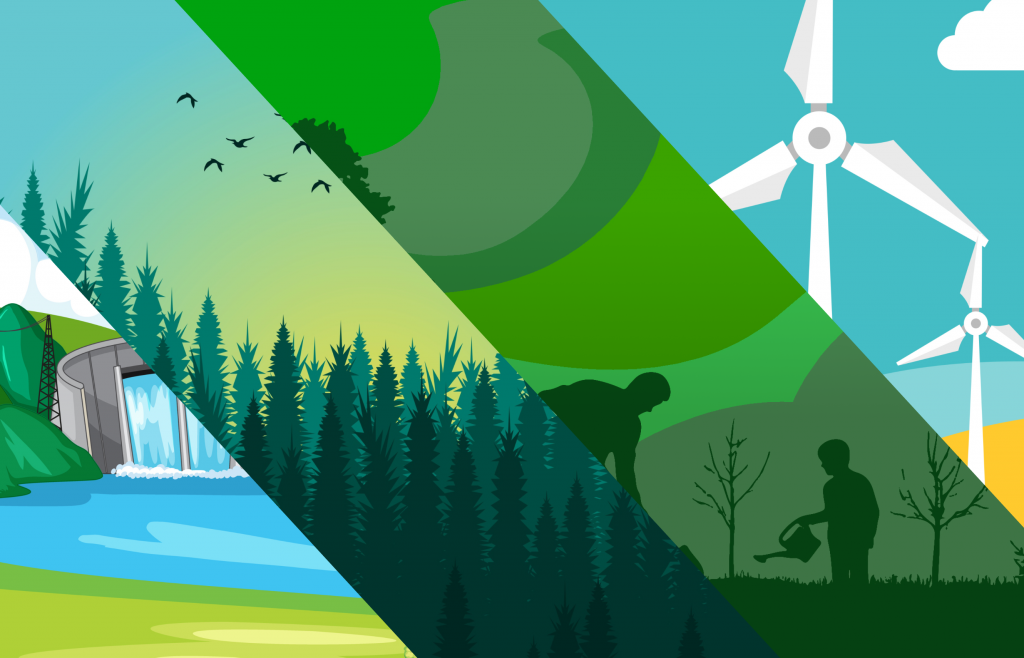 Change begins with knowledge, through CAMP KALIKASAN, a gamified website that helps and supports World Wide Fund for Nature (WWF) Philippines mission to strengthen stewardship towards the environment, we aim to help our heroes to enhance their understanding and strengthen their stewardship towards the environment by providing them with an online digital resource center designed for environmental education.
In order to reduce our carbon footprint, you don't need to be on the front lines of climate change or in courtrooms fighting for clean air and water. You can start by changing your habits when it comes to reducing your energy consumption, recycling, and reusing things instead of throwing them out.
Why aren't you taking action right now? Be a nature warrior and enjoy the beauty of nature!
Here, at Abakada Studios, we build heroes through education and technology. From helping educators in transitioning from traditional to hybrid learning to helping businesses and organizations in maximizing their capabilities through technology-powered systems, we have you covered. Abakada Studios allows heroes to maximize their powers and to help their strengths reach more people.
ABAKADA STUDIOS aligned with WWF to execute and make their visions come to life.
Abakada Studios wants the client to be the product owner. Our goal is to give them that sense of ownership of the product that we are building with them. In that way, we can deliver more high-quality products that are a perfect fit at the right cost for our clients. The efficiency of our Design Thinking Sessions and effective collaboration when it comes to building and developing an idea truly impressed the World Wide Fund for Nature (WWF) Philippines.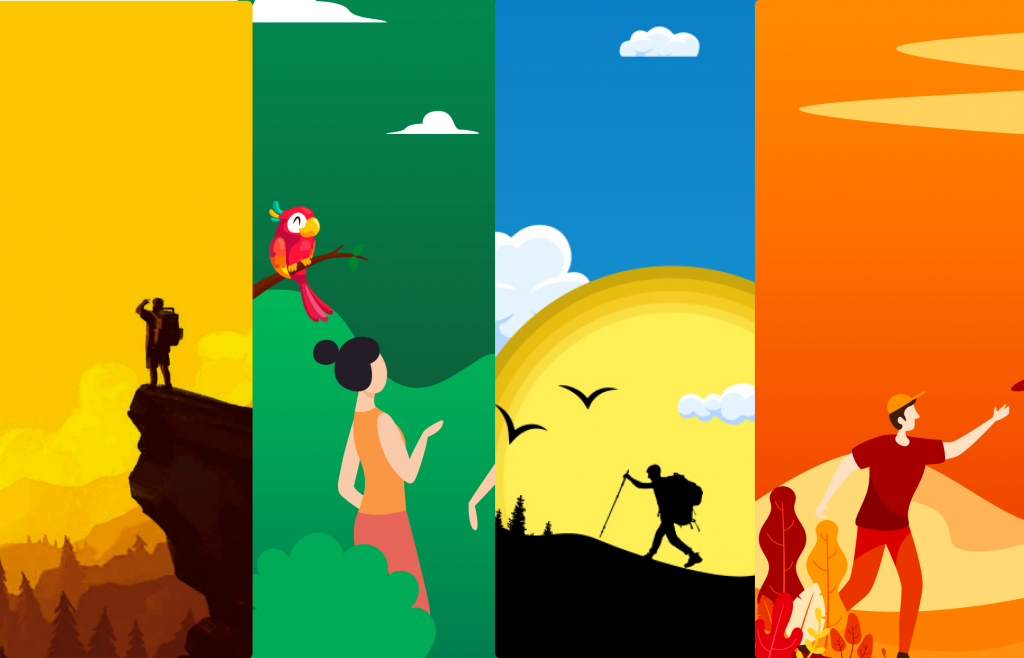 LET'S TAKE A DIVE INTO OUR DESIGN PROCESS.
WWF's education campaign or program is known as One Planet Academy. It is a go-to digital resource center for everything that you need to know about our environment and how to address the gap in education with respect to knowledge of the environment.
World Wide Fund for Nature (WWF) Philippines reached out to Abakada Studios to collaborate in building a similar digital resource center and an interactive learning platform to serve as a go-to resource center for the FILIPINO community, where students and teachers can access credible resources to supplement their lessons in the classroom concerning the environment.
Our general approach in helping WWF achieve their goal and objective was to incorporate these 3 KEY STEPS:
Understand
ABAKADA STUDIOS conducted a co-creation session with World Wide Fund for Nature (WWF) Philippines to develop deep knowledge about what their users do, say, think and feel in order for us to be able to empathize with their target audience and to frame the BEST way to communicate the solution to them. We were able to answer all of those questions through experience mapping where we're able to identify and understand what are the key journeys of these users.
Through the Experience Mapping, our team was able to understand and identify 44 pain points from these 3 different personas by mapping out their positive feedback, pain points and opportunities.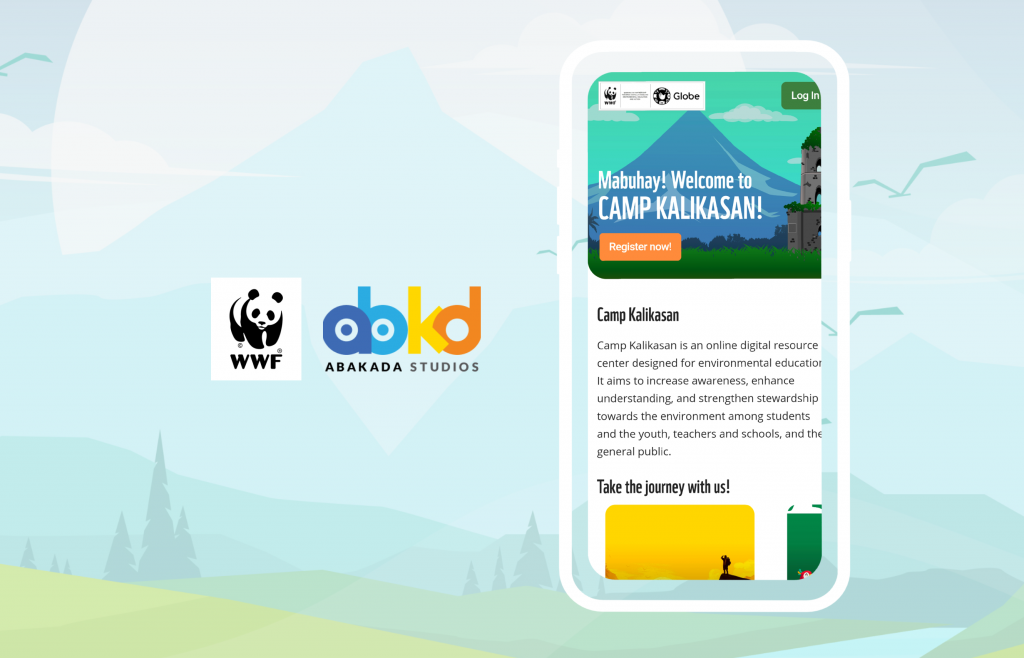 Explore.
Around July of 202_, Abakada Studios kicked off with a Design Thinking Session with World Wide Fund for Nature (WWF) Philippines, alongside our sister company, Taktyl Studios to begin designing and building the game engine.
We came up with 81 ideas that are based on 44 pain points within just 3.5 hours. These ideas are prioritized according to their importance, complexity and relevance. Our Business Analysts then turn these Ideas into User Stories (features) and will serve as a basis on how the development, engineering, design team will do the platform.
Once we already had the building blocks that we needed such as our ideas and our user stories, we began with building real tactile representations of these ideas, starting with identifying the content that the learning application needs to use. We worked with WWF to map out the content through google sheets.
Materialize
After the content has been structured and mapped out, our team then began designing and building the site map. Abakada's UX team spent rigorous time in designing a well-thought and intuitive site navigation.
As soon as the site map was finished, the team proceeded to visualize the technology design. Collaboratively, the Design Team, the Development Team and the Engineering Team envisioned the design by mapping out the interaction touchpoints and infrastructure. The teams, together, then framed the experience design strategy and functional requirements into low fidelity wireframes.
Low fi wireframes allowed us to validate the sitemap and see where it can still be improved more efficiently and to be able to identify what is missing content. This helped us and our client to see how they can better prepare the content for the platform. Then, we concretized the product vision and its branding style to high fidelity UI screens.
CAMP KALIKASAN's website is made with Progressive Web Apps or PWA. This new technology is the future of digital transformation. It bridges the gap between web and mobile applications and it enhances efficiency, reliability, and conversion for businesses and organizations, isn't that cool? Through this, we can definitely make learning fun and engaging.
Let's take a quick CAMP KALIKASAN Tour!
Here are a few testimonials from our users and employees:
How will Camp Kalikasan contribute to positive environmental change?
We, at Abakada Studios, are very much excited and passionate about the project because we are introducing "A LEAP TOWARDS GAMIFYING KNOWLEDGE". This is a step towards an innovative concept as we create a progressive web application that sits on top of LMS. We applied agile methodology as our delivery approach and applied design thinking to come up with ideas, brainstorm, and get the right information as part of the process of delivering our product.
Let World Wide Fund for Nature (WWF) Philippines' Ambassador, Xia Vigor, guide you on how to sign up so you can start venturing into nature.
Climate change and other human activities continue to have an impact on our reefs. Together, we can help restore humanity's relationship with marine wildlife and save the Earth. Use sustainable alternatives like reusable water bottles instead of plastic ones to help save our oceans from climate change and water pollution.
We are delighted to introduce you to this amazing platform where you can explore and learn more about our planet from the comfort of your own home. Here's to bringing you a new way to learn about our environment that is easy, fun, and engaging for teachers, students, and nature enthusiasts.
Join us in discovering the wonders of this planet and learn what we all can do to protect it. Check out Check out www.campkalikasan.com now! Learn more about the Earth's life support system through engaging educational activities!