Summer is just around the corner, and you know what that means! It's time to go out, party, participate in activities and workshops, and visit the beach! With such intense heat, who wouldn't want to unwind? And the best place to do that is on the stunning and serene island of Siargao! Siargao is known as the Surfing Capital of the Philippines, and there are plenty of places to see and events to attend that you'll undoubtedly love!
Siargao is set to host the first Philippine Digital Nomad Summit in the area, featuring a variety of activities and workshops alongside the summit's lectures and program. The workshops, spearheaded by Abakada Studios Barefoot IT along with its partners and other organizations such as GDAP, DICT, SIKAP, PMCM, and other local LGUs in Siargao, are inclusive and worth participating in. The tours, workshops, and recreational activities are facilitated by the Womads or Women Nomads, as we call them. Womads were formed to emphasize women in the technology sector and of course, support women empowerment. So, this will not be just fun but productive, as well!
Barefoot IT Offers Workshops That Will Not Only Help You Upgrade Your Career But Also Empower You to Achieve More!
The workshops are designed to provide attendees with practical skills and knowledge that they can apply to their own businesses or careers. They will be conducted by industry experts who are well-versed in their respective fields and have a wealth of experience to share. Overall, attendees can expect to gain valuable insights, skills, and connections from the workshops at the Digital Nomad Summit.
Yoga for an Ultimate Mind-Body Workout for a Happier You
What is yoga? Yoga is, first and foremost, a mind-body discipline that comes in various forms, each combining physical poses, breathing exercises, and relaxation or meditation. To enhance both physical and emotional wellbeing, it incorporates breathing exercises, meditation, and movement. Yoga has numerous mental and physical advantages, including boosting breathing, supporting heart health, lowering stress, anxiety, and depression, easing chronic pain, promoting muscle strength, and enhancing flexibility. It also improves sleep, overall well-being, and quality of life.
Digital nomadism can be challenging and demanding, but yoga can help, especially in reducing tension and anxiety and improving sleep. With the help of this session, you'll be able to find inner calm while maintaining the flexibility necessary to perform well at work.
Get Your Hands Dirty and Explore the Art of Pottery Making!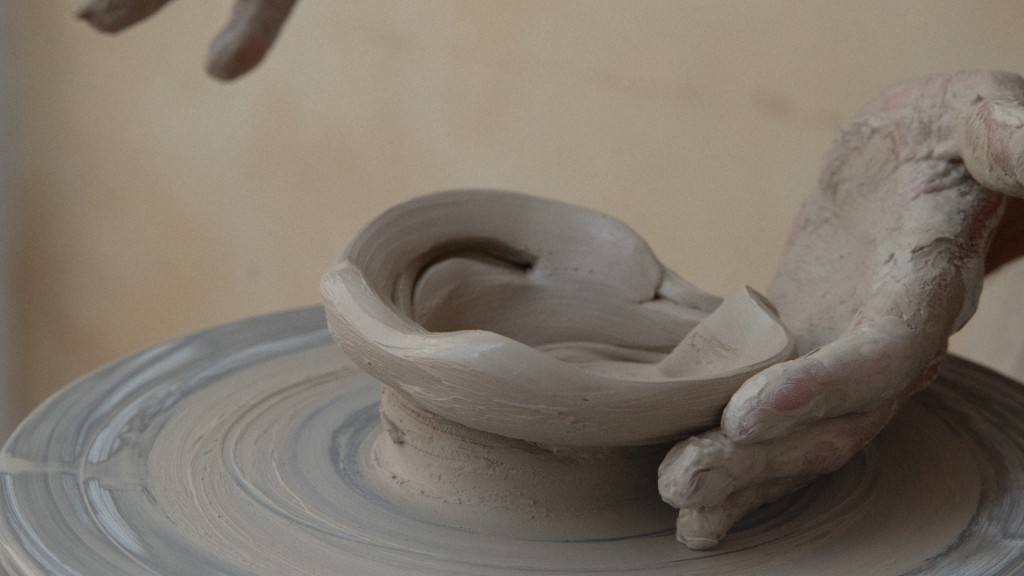 One of the earliest and most popular decorative arts is pottery, which involves shaping clay items and heating them to a solidified state. This art form involves creating vessels and other objects out of raw materials like clay and other materials and then firing them at high temperatures to give them a hard, permanent form. Commonly used items such as plates or bowls for serving meals are manufactured, as well as containers for carrying liquids. Pottery making is often described as soothing and restorative, as your body and mind naturally work together to spin clay while you focus on your creative aspirations and objectives. By engaging in this intellectual and artistic pastime, you can clear your thoughts and forget about outside concerns.
Additionally, pottery can promote emotional stability and assist in stress relief. It can also enhance team activities and make working with others more enjoyable. Making pottery can help you focus better, enabling you to complete your work more efficiently. Finally, it stimulates your imagination and helps you think clearly, so you can work more effectively.
Surf's Up! Ride the Waves with Locals and Other Nomads
Surfing is one of the most popular and exciting extreme sports in the world today. It involves standing or lying on a surfboard and riding the waves in the sea or ocean. A surfer uses a board to ride the forward face or section of a moving wave, often towards the shore. There are five distinct ways to do this, including wave surfing, windsurfing, kitesurfing, wakeboarding, and skimboarding.
Surfing offers various health benefits, such as cardiovascular fitness from paddling, shoulder and back strength from using these muscles, and leg and core strength from maintaining balance while standing on the board. Furthermore, it is an excellent way to reduce stress and anxiety while enjoying the outdoors and taking in the scenery!
Smell the Sea and Feel the Sky with Island Hopping!
Island hopping has got to be among the coolest things you can do when exploring a tropical location, making sure you get to experience both the ocean and the land of a new destination. On many island-hopping excursions, after the boat stops at a site, you can jump in the water, go snorkeling, and enjoy water sports.
Three tropical islands, Naked Island, Daku Island, and Guyam Island, are easily accessible by boat from General Luna and provide for a fun day of island hopping. The Naked Island will be the first stop which is surrounded by vibrant reefs where snorkeling is enjoyable. Daku Island, which is just a 20-minute boat trip away from Naked Island, will be the next destination. You may explore, climb coconut trees, and go swimming in the azure waters on this enjoyable island. Guyam Island is the final stop which is a tiny island in the midst of the ocean that is encircled by sparkling white sand and a thin, rocky reef, and is covered in a miniature forest of coconut palm trees.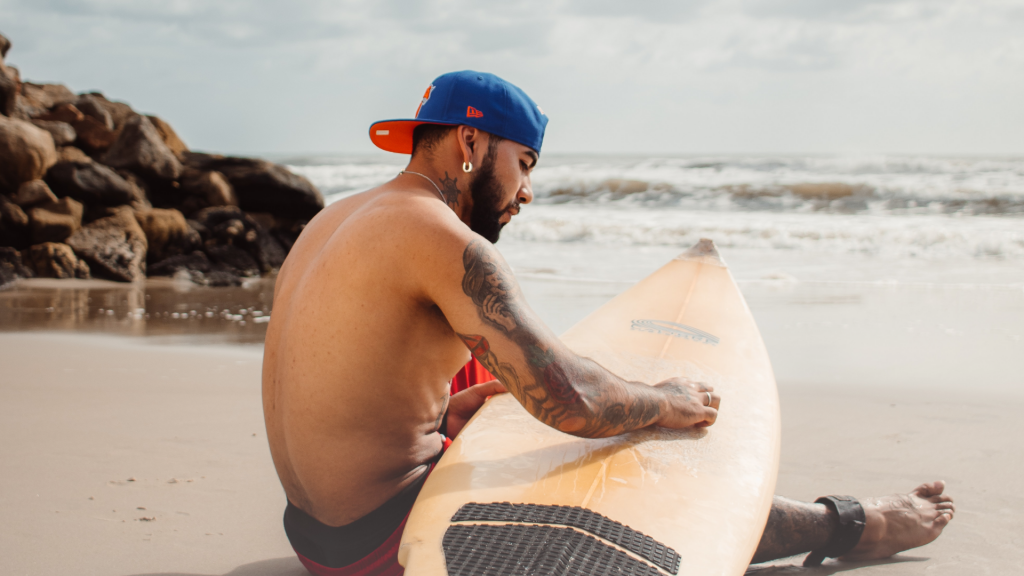 Dive In to Reach Your Soul
The sport of diving involves leaping or falling into the water from a platform or springboard, typically while performing gymnastics. The Olympic Games include diving as one of its recognized sports on a global scale. Unstructured, non-competitive diving is considered a leisure activity.
Considering that water can support 90% of your body weight, it is extremely beneficial for reducing stress caused by joint pain or ankle problems. In addition to aiding in the development of lean muscles, it also has a number of other advantages, including increased blood circulation, enhanced mental clarity, lowered blood pressure, increased muscle strength and flexibility, the healing effects of salt water and sunlight on your skin and bones, boosted self-confidence and self-esteem, improved emotional wellbeing, and a sense of freedom.
Work It Out! Push Through the Limits for a Healthier You
Engaging in physical activity for a specific amount of time is known as a workout. This activity is crucial for improving your performance, ability, or fitness and is one of the most crucial things you can do for your health. Being physically active can enhance your mental well-being and mood, assist in maintaining your memory, learning, and judgment skills, aid in weight management, lower your chance of contracting diseases, strengthen your bones and muscles, improve your sleep, and enhance your capacity to carry out daily tasks.
On the other hand, CrossFit is a comprehensive, all-encompassing, and inclusive strength and conditioning program that uses high-intensity, constantly-variable, functional movements with the specific goal of optimizing the trainee's physical competence in each of the ten recognized fitness domains: Cardiovascular and Respiratory Endurance, Stamina, Strength, Flexibility, Power, Speed, Coordination, Agility, Balance, and Accuracy. It is a type of high-intensity interval training for strength and conditioning that consists of functional movement at a high intensity level. To provide maximum benefits to the person practicing them, CrossFit combines the most effective and efficient exercises and motions that are immediately applicable to daily life.
By completing a CrossFit program, your entire body will be worked out, unlike working out at the gym, where you only gradually exercise a specific region of the body. CrossFit participants notice significant improvement in their mobility over time. Your overall health can be improved through CrossFit, which has a great effect on your coordination, respiratory system, and body's flexibility. It also improves strength, speed, endurance, and agility levels.
How Workshops and Recreational Ventures Can Help You in Your Nomad Lifestyle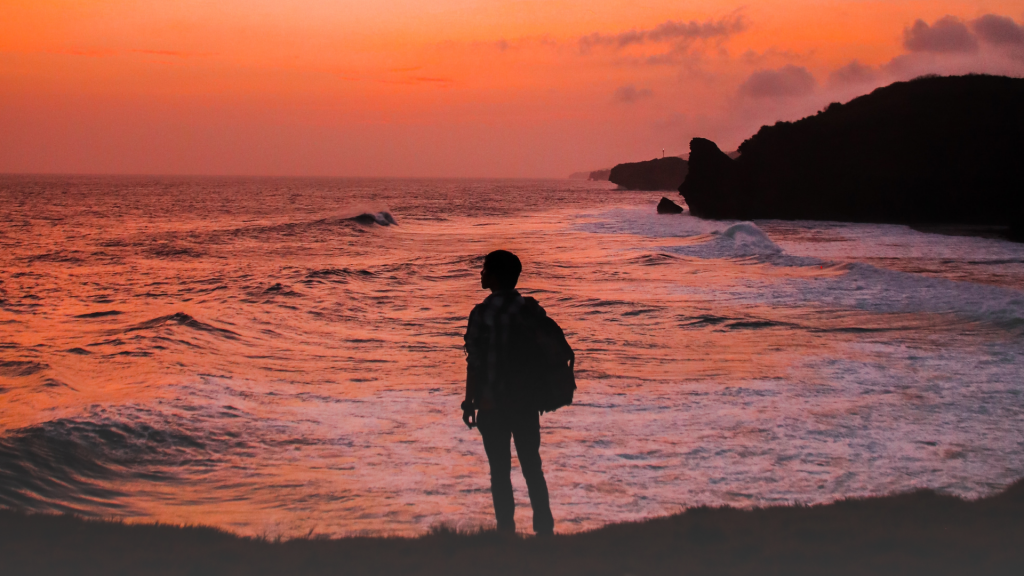 There are many benefits to practicing yoga, pottery, surfing, diving, workouts, and island hopping including reducing stress, anxiety, and depression. They also promote creativity, allowing you to develop your intellect and use your imagination freely, which can be extremely helpful as a digital nomad. The ability to combine work and play is one of the most enjoyable aspects of being a digital nomad. You might even discover a passion for these classes and excel in one of these areas.
These courses were selected by Abakada Studios Barefoot IT for a variety of reasons and advantages. Working in a toxic or unpleasant atmosphere can affect your job performance, so not only digital nomads but also anyone who is struggling can benefit from these sessions. Get ready to enjoy all of it at the Digital Nomad Summit! With that being said, we highly encourage all digital nomads and aspiring nomads out there to sign up and participate in the First Philippine Digital Nomad Summit in Siargao! Not only will you learn and discover more about digital nomadism, but it will also be a fun and interesting experience! For inquiries, you can contact Barefoot IT's social media pages or email us at info@barefootit.ph.