Have you thought about the odds of taking your passion for gaming and turning it into a long and successful career?
While there are dozens of career paths to choose from, both on the technical and artistic sides of the field, some are more successful than others are. But it doesn't mean that other careers in the industry aren't equally as great. It's just that particular game roles seem to draw more recognition than others do.
Frankly, if you have the dedication, skills, and drive to engage yourself in the world of video games, the possibilities are limitless though.
Let's jump on to some of the diverse careers to choose from in the gaming industry.

Software Developer and Video Game Programmer
You will work primarily on game development tools and programs that require expertise using suitable programming languages —C++, C#, Java, Python, etc. to convert video game concepts into a computer, console, or mobile games. You will be liable for coding the main core engine of the game, fixing errors, troubleshooting design issues, and translating game concepts with the creative team. You may also be required to help develop storylines, characters and contribute to the overall game framework.
Video Game Tester (Quality Assurance)
You will play video games under development to check their speed, glitches, bugs, and other game elements to make sure it is error-free. It also requires you to jot down notes of any gameplay errors and report the problems to the development team. It's a very fun and cool job if you wish to be part of solving problems and gaming. But it's not as simple as it sounds due to heavy work on quality assurance.
Video Game Artist
If you have a gift for the arts, a career as a games artist could be the ideal fit. Be ready to work alongside game development, production, design, and marketing teams to develop video games. You will use computer software programs to create animation, interface design, level design, scene design, and illustration environments. While there are no special requirements for becoming an artist for video games, employers usually favor applicants who are familiar with Adobe Software such as Photoshop, Illustrator, Maya, and Flash.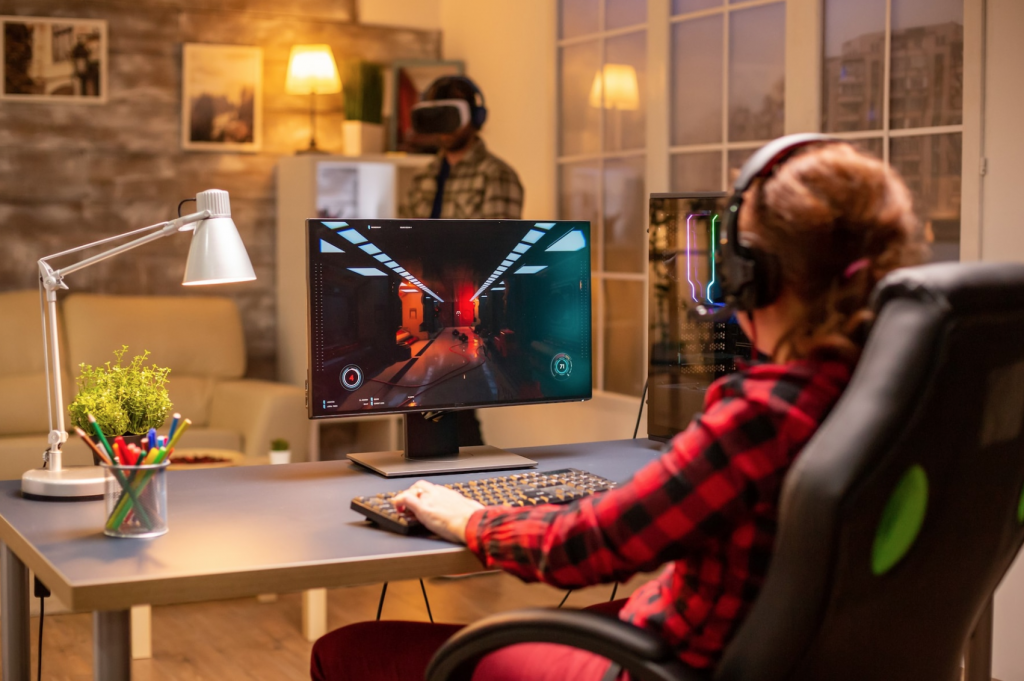 Full-Time Gamer and Streamer
Now we come to the gameplay show-off! It is time to stop hiding in the shadows and get yourself noticed by scouts. You can earn experience by joining sponsored e-sports tournaments around the world. But first, you will need to constantly practice to enhance your skill level regardless of whether you want to be a competitive gamer or a streamer. So, make sure to choose the game you are good at, as you are less likely to get bored with it.
Turning your passion into a profession is enjoyable and fulfilling. But you have to put in great efforts and dedication to be successful in this field.