We can't deny the fact that most individuals are more likely to work remotely, which means they are going to be learning remotely too. E-learning is a way to keep them engaged with their studies, career, and those around them when they may be feeling a bit demotivated.
This year, we anticipate to witness and experience a trend within Learning Management Systems to improve and deliver more and better assessment and web conferencing tools.
Let's take a closer look at LMS emerging within the eLearning industry and understand what it is and how it could be of use to your future training plans.
What is a Learning Management System?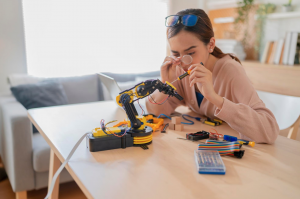 Think of a learning management system as web-based technology that can be used to plan, implement and improve the learning process making it productive, cost-effective, and interactive. It is used for eLearning practices that enable teachers or administrators to upload course materials and share data with authorized students or users. Typically, an LMS provides engaging and dynamic features such as web conferencing and threaded discussions.
How does an LMS work?
A learning management system serve as the bank of all data, information, and other work-related materials that enables users to access and collect information in one place. Authorized users can access the system by logging in with the email credentials provided by the organization.
LMS is beneficial to higher education institutions and corporations. It is used to gather, organize, share and analyze an organization's expertise in terms of resources, documents, and services. However, LMS will vary according to the organization's goals. It is commonly used for employee onboarding and training in a corporate environment providing eLearning materials across multiple devices. It allows new employees to add information and feedback on how effective the training courses are.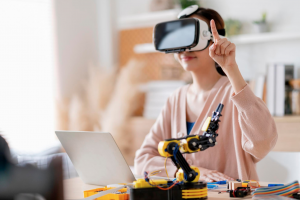 Another common use of LMS is for employee development and retention. It can be used to assign the courses to employees to ensure they are developing the necessary job skills, remain informed about product changes, and have relevant knowledge through new product and compliance training.
Last year, 2020 was a challenging year, and as we move further into 2021, we are seeing advances in how we are learning online and what an LMS can do for us.